Blissfully secluded from the bustle near by Krabi yet very easily accessible from Hatyai and Trang. Lipe Island is spectacularly located in the Thailand's first Marine National Park Tarutao. The island takes advantage of its location in the untouched turquoise waters of the Strait of Malacca. Blessed with warm temperatures year round, this heaven of unwinding has a benefit of temperature ranging from 25-35 degrees Celcius.The rainy season lasts from May- September but there are days that sunny just like summer time.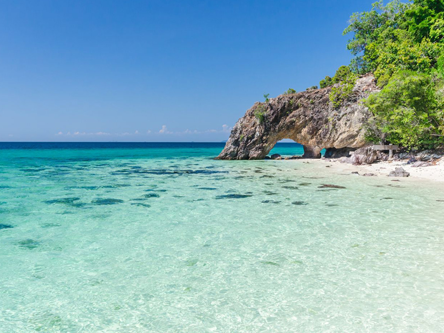 Tarutao Marine Park
Established as a marine national park in 1974, Tarutao National Marine Park covers 1,490 km² area at the southernmost Thailand off the coast at Satun Province in the Andaman Sea. The park consists of 51 islands within two groups; Tarutao Group to the east and Adang-Rawi Group to the west. There are three archipelagos in the park; Tarutao Archipelago, Klang Archipelago and Adang Archipelago. The name Tarutao derives from Pulau Tertua (means "the island of old") which was the original name of the main island. The two main islands, Ko Tarutao and Ko Adang are not touristy, great places for camping, to relax in peace far from the crowded beaches. There are many white sandy beaches, some kilometers long and without a single person. The marine side of the park has many great spots for diving or snorkelling, particularly around Adang Island.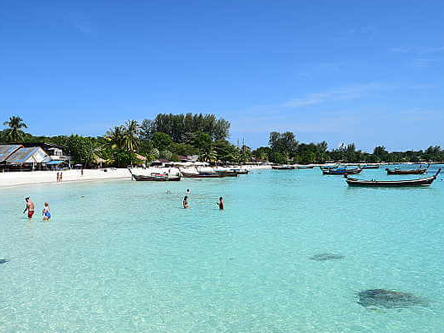 Pattaya Beach
Pattaya beach is the spot where all the boats drop off their passengers and for this reason, it's the busiest and most crowded beach on the island. The whole beach is lined with hotels and bars and although the water is almost completely covered with long-tail boats, you can find a few empty spots to swim. If you're wondering what to do in Koh Lipe at night, you can watch live music and fire shows on Pattaya beach. Alternatively, if you're looking for somewhere quieter, head over to either Sunrise or Sunset beach.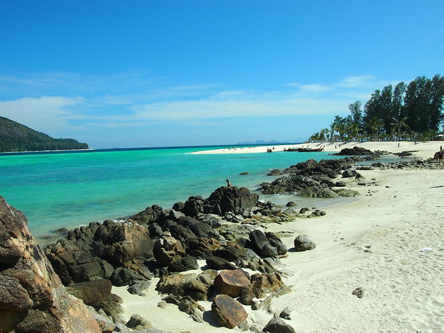 Sunset Beach
Sunset beach is quite under-developed but still features a few hotels and bars. As its name suggests, it's the main spot to watch the sunset but the bay is small so it can get crowded. Since the path leading to the beach goes through the jungle, you'll find lots of mosquitoes in the area. Your best bet is to either watch the sunset at the tip of Sunrise beach or bring enough mosquito repellant!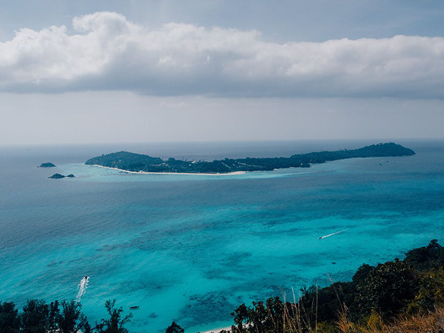 Adang Island
The island has an area of around 30 sq km, with a beautiful beach of fine sand. Adang island is located about 2 km North of Koh Lipe and takes about 15 minutes on a longtail boat. Hike up to the top of Adang island and enjoy the view overlooking Lipe Island. On the island, there is also a waterfall called "Pirate Waterfall" which has water flowing all year round.