Travel Tips & Tricks
To Save You Time, Money & Stress!
Need some travel tips and tricks to help you have an awesome adventure? Then look no further, we've got you covered! Our travel tips have you covered…
You'll really absorb the destination this way, and remember these moments long after you leave.
---
LOOKING FOR A PLACE TO GO?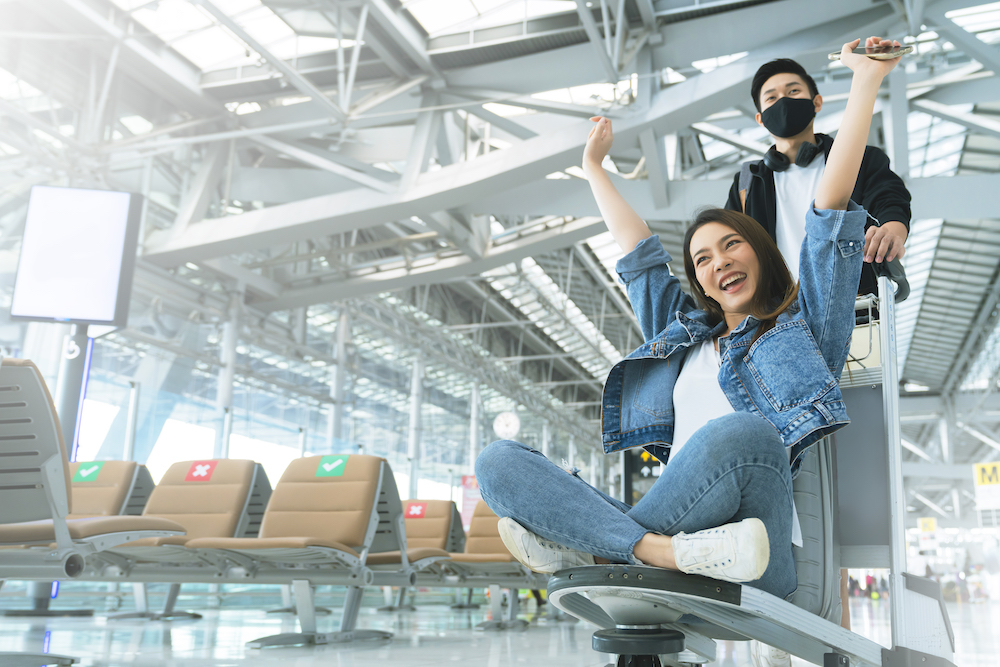 1. Take Out Annual Travel Insurance
It's important to ALWAYS travel with travel insurance.
It's a silly risk to take if you're not covered and you'll soon find that paying for healthcare out of your own pocket is very very expensive.
If you're taking more than one trip a year, it's often more feasible to take out an annual policy.
Or one that auto-renews each month; but allows you to pause when not needed.
You also need to make sure it includes covid cover which limited travel policies still do.
Luckily, Safety Wing offers both of these things. We have used them and can recommend them as an awesome policy for most travelers. So be sure to check them out and get a quote. They have very straightforward pricing and policy details.
2. The Earlier You Book, The Cheaper The Flights
Most flight companies release their flight schedule a year ahead of time, but that doesn't mean it's the best deal.
There seems to be a sweet spot when it comes to booking flights, and that tends to be around 4-6 month mark.
That's not to say that you can't bag some great last minute deals!However if like us you like to be a little prepared when booking long haul flights, then this is a good guideline to aim for.
Sure, you may be able to save a little more closer to the time, but you could also end up being forced to pay a lot more!
3. Book Refundable Hotel Rooms
You'll soon find that when traveling (especially when backpacking), your plans don't always play out.
This means you'll need to cancel hotel bookings last minute.
Rather than losing out on that money, it's great to use a website like Booking.com or Airbnb, who (most of the time) offer free cancellations (sometimes even on the day you're due to arrive!)
This has proven really useful for us in last minute situations where circumstances have changed.
To save even more time with this process, I recommend using a price comparison site like CozyCozy which compares properties around a given location.
They rank all properties across both Airbnb & Booking.com, making this search process 10 times easier. And even have the option to only show properties with flexible cancellation terms.
4. Start Preparing Your Trip At Least 6 Weeks Before You Go
We love a last minute trip, and whilst they are great, if you're going somewhere that requires a specific visa, then some visa applications can take up to 6 weeks, so bear this in mind when you're planning your travels.
There are lots of great services online, like Natvisa which take much of the stress out of visa applications and show you exactly what you need to do and how far in advance.
Plus, it's the same with vaccinations and planning certain tourist sights.
5. Book Vacation Time Well Before You Go
Most people aren't digital nomads who work whilst traveling, so remember to book your vacation time well before you go.
If you can, build up your vacation time so that you can really make the most of your trip!
If you're heading on a city break try and book a Thursday and/or Monday off, so that you can turn it into a long weekend.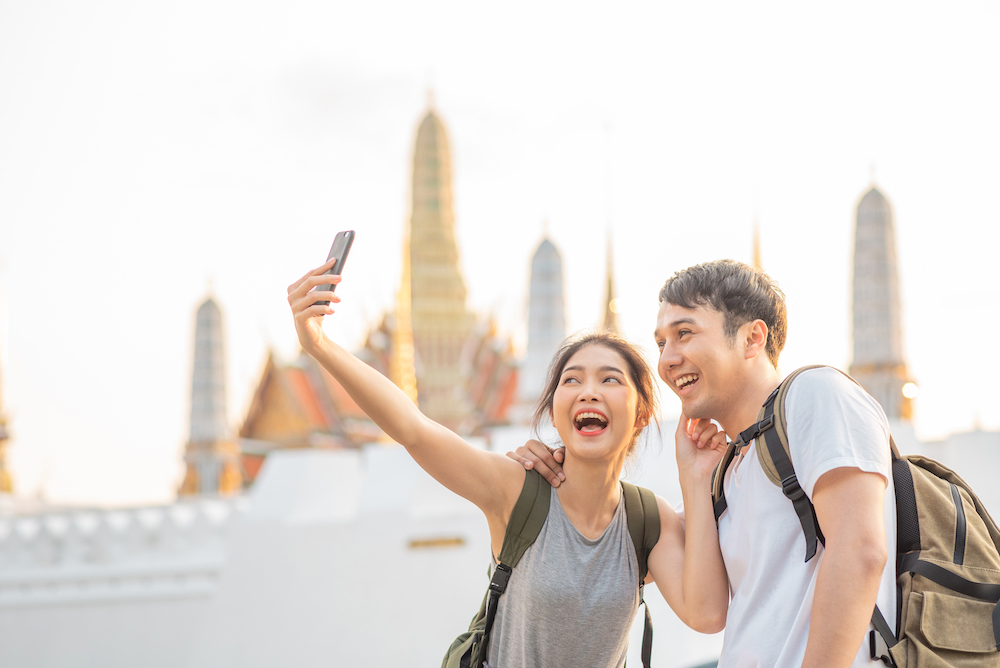 6. Bookmark Posts On Instagram To Remember Great Places To Visit
This is such a great travel tip and something I've started doing in more recent years.
Instagram is a haven for travel inspiration, and you can discover some pretty awesome places, both popular and remote.
If you save those travel photos, you can go in search of them when you visit a location, and lots of time people tag the location in their photos which is super helpful.
7. Bring More Than One Credit/Debit Card With You
Don't make the mistake of just traveling with one bank card.
It's too easy for it to go missing, to break, be stolen, and there is even the chance that the ATM will not accept it (or eat the card!).
Prepare for this by bringing at least 2 or 3 cards with you.
This could be one debit card, one credit card, and a travel card.
8. Allow At Least 1.5 Hours Between Connection Flights
Bradley and I have taken a lot of connection flights over the years, and I've learnt that there is a perfect balance when it comes to a connection time.
Clearly you don't want it to be too long, because the wait is just annoying, but you also don't want it to be too short, because that means there is no room for error.
We've often had flight connection times that were 45 minutes, and when our first flight landed 15 minutes late, and we still have to go through security, run to a different boarding gate, or get on the next flight, there suddenly is NOT a lot of time!
We've found that a 1.5 hour connection time seems to work well. You'll have time to go to the toilet and catch a coffee before your next flight.
9. Check Into Your Flight As Soon As It Opens To Get Seats Together
It's really annoying when you book flights with your friends or partners and the airline wants to charge you $30 a seat each so that you can sit together.
I don't think it's justifiable.
But there is a way around it.
All airlines will tell you the exact time their check-in will open for a flight.
I suggest you set an alarm and check it right at that moment, and you'll likely get to sit next together.
This has always worked for us, especially on long haul flights.
Some airlines, like Ryanair, purposely seat you away from each other because you didn't pay for extra seats, but they're a short haul airline, so it's fine!
10. Bring Enough Underwear For At Least A Week
I guess this also applies to all clothing.
Basically pack enough clothes for a week.
I'm not talking about full outfits either, it's easy to bring 2 pairs of shorts and a couple of tops and suddenly you've got like 5 different outfits.
But always pack a week's worth of underwear.
I actually bring about 10 days worth, simply because I always seem to lose something.