Hua Hin is one of Thailand's most beautiful and famous beach town. With 2.5 hour drive from Bangkok, it is considered one of Thailand's most exclusive holiday destinations. The town is known for is its quaint charm and history, away from the normal commercial scenery of Bangkok. Access to fantastic golf courses, water parks, kite surfing and even a winery is just minutes away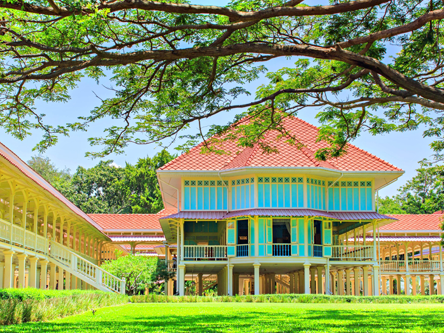 Maruekhathaiyawan Palace
Built for King Vajiravudh (Rama VI) as a summer retreat in the 1920s, Maruekhathaiyawan Palace is constructed entirely of teak wood and sits right on the beach.The clever design of the palace – which sits on pillars and is made up of several sections connected by long covered corridors – allows for perfect air circulation and keeps the place cool in the hot and humid Thai afternoons. There's even a corridor leading straight to the beach and the Queen's former bathing pavilion.The King's living chambers are partially furnished with some of his original possessions. His study, where the king composed poetry when staying here, overlooks the ocean and houses his beloved desk and writing materials.Visitors can also explore the manicured gardens surrounding the palace or enjoy a picnic on the grass.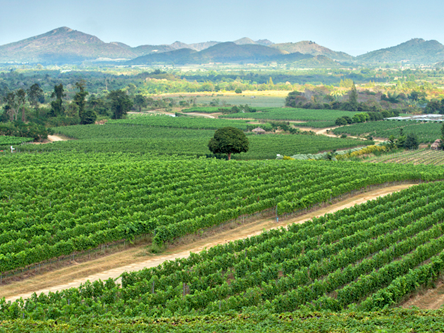 Hua Hin Hills Vineyard
Do not miss out on visiting Hua Hin Hills Vineyard in case you want a day of leisure during your stay in Hua Hin. Located 45 kms west of the seaside resort, it is the perfect place to head to when you want a break from the beaches. The vineyard operates wine tours every day so that visitors can witness the making of best wines in Thailand. For those looking forward to spending an evening in a quiet, tranquil place, this is indeed one of the best Hua Hin tourist attractions.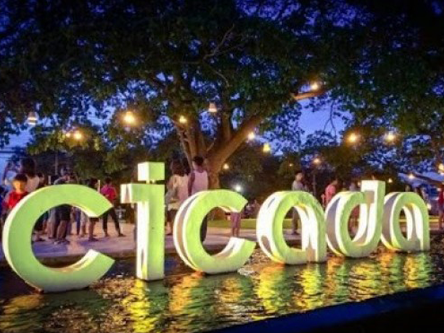 Cicada Market
Deemed as Thailand's best outdoor market, the Cicada Market is one of the first places to visit in Hua Hin. The lively and vibrant atmosphere of the market makes it popular among tourists and locals alike, and is made even better by the street performances that are held every now and then. The Cicada Market is a great place for art lovers as you will find countless oil paintings.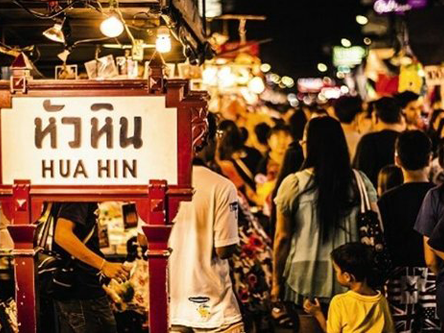 Hua Hin Night Market
If you want to soak in the local atmosphere, then Hua Hin Night Market should be one of the first places on your checklist. Located between Petchkasem Road and the railway line, Hua Hin Night Market comes alive after 6.30 p.m. Numerous handicrafts, CDs, DVDs, and of course, cheap, tasty food are all sold along the streets. Seafood stalls are popular in Hua Hin Night Market. Just imagine the mouthwatering grilled seafood smell floating through the market! We recommend you to try other tasty local street bites such as mini pancakes and mango sticky rice as desserts.