The Bordeaux Countryside is classic France, and more. The home of ancient, characterful villages and market towns such as St Emilion, exceptional food and, of course, wine – including the grands crus which make the region famous. There's also rolling countryside, historic sites and startling Baroque châteaux.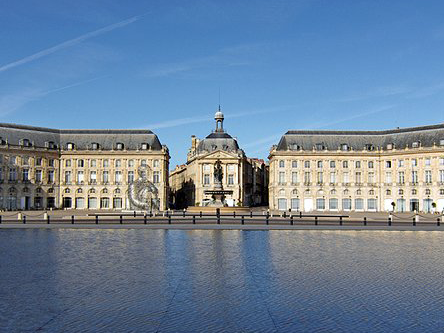 Place de la Bourse
Lining the quays of Bordeaux for a half mile are palatial buildings from the Age of Enlightenment. The most magnificent examples are found at the Place de la Bourse, which epitomizes the elegance and harmony of neoclassical 18th-century architecture. These graceful monuments overlook the banks of the Garonne River.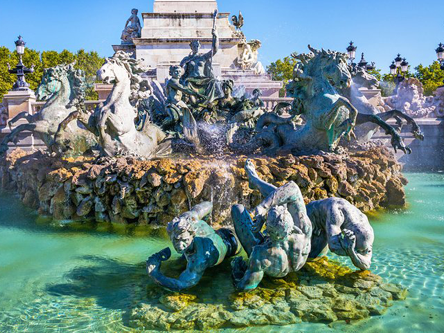 Esplanade des Quinconces
An expansive public space in central Bordeaux, the Esplanade des Quinconces is a tranquil retreat in the heart of the city, just a few blocks away from Le Grand-Théâtre. Flanked by the Quai Louis XVIII alongside the river, the esplanade offers peaceful waterfront views.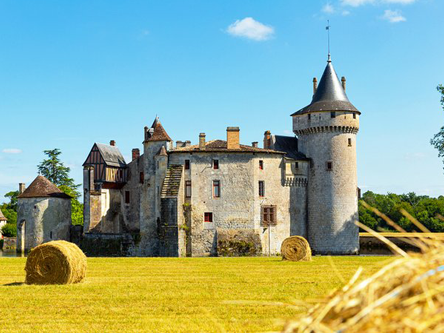 Château de La Brède
Listed as a Historical Monument, the Château de La Brède is a fortified medieval castle about a 30-minute drive south of Bordeaux. Built in the 13th century, the château bears a striking resemblance to Leeds Castle in Kent County, England. Surrounded by 150 hectares of forest and encircled by a large moat, the Gothic château has a dreamy fairy-tale appearance. Dating back to the 13th century, this feudal castle was originally the residence of the lord of La Brède. The most famed of its owners was the philosopher, Baron de Montesquieu, born in the castle on January 18th, 1689.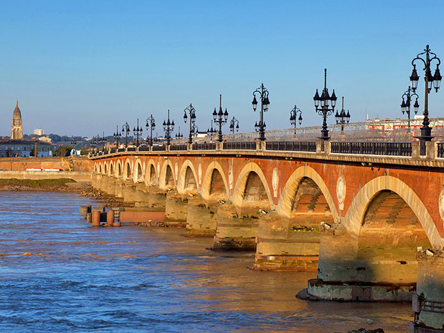 Pont de Pierre
One of the iconic sights in Bordeaux, the Pont de Pierre (Stone Bridge) spans the Garonne River with 17 graceful arches. Designed by engineer Claude Descamps, the Pont de Pierre was completed in 1821 after years of construction work. In the history of Bordeaux, this was the first bridge to cross the Garonne River.