Bangkok, official name Krung Thep Maha Nakhon, is the capital of Thailand and, with a population of over eleven million inhabitants, by far its largest city. It is one of Asia's most cosmopolitan cities with magnificent temples and palaces, authentic canals, busy markets and a vibrant nightlife that has something for everyone.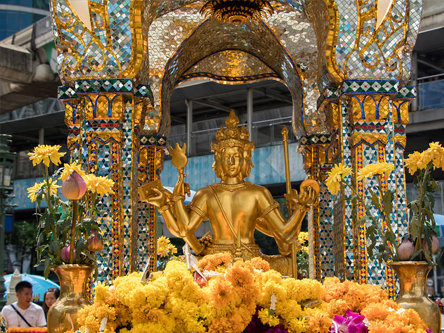 Erawan shrine
The Erawan Shrine, formally the Thao Maha Phrom Shrine, is a shrine in Bangkok, Thailand, which houses a statue of Phra Phrom, the Thai representation of Brahma, the Hindu god of creation. The name might also refer to Mahabrahma, the ruler of the Brahma realm in Buddhist cosmology.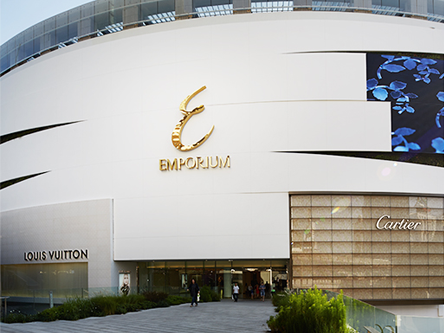 Emporium Department Store
The Epitome of Taste & Style – Let yourself be spellbound by our exceptional department store concept where we showcase a meticulous collection of best local and international, lifestyle, and gastronomic sophistication.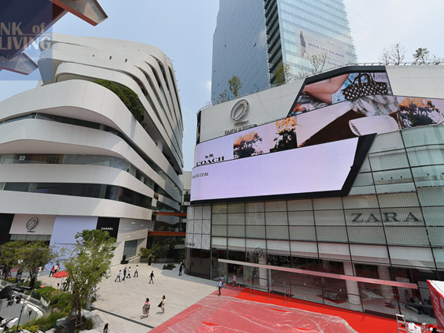 Emquartier Shopping Mall
The EmQuartier is a large shopping mall in Bangkok, Thailand opened in May 2015. It is one of three malls planned for the "EM District", along with the existing Emporium, and the EmSphere.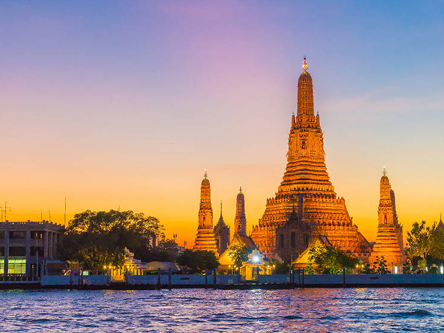 Wat Arun
Wat Arun, locally known as Wat Chaeng, is a landmark temple on the west (Thonburi) bank of the Chao Phraya river. It's easily one of the most stunning temples in Bangkok. We recommended you take a boat along the the river and watch the sunset from the river. Alternatively, from one of the many restaurants or spots across the river, watching the stunning sunsets with Wat Arun as a wonderful backdrop.